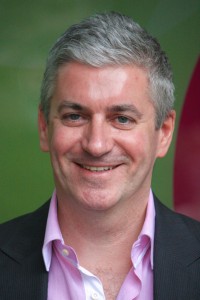 Dr Michael O'Gorman
Medical Practitioner
Dr O'Gorman graduated from University College Dublin in 1992 to join the third generation of doctors in his family. Dr O'Gorman has extensive qualifications in general practice being a Fellow of the RACGP and MRCGP, child health (DCH), obstetrics and gynaecology (BAO,D Obs),and aviation medicine. He has a special interest in skin and cosmetic medicine with experience in this field spanning more than thirteen years. Dr O'Gorman ensures his skills are maintained at the highest level and his loyal following of patients are testament to this.
---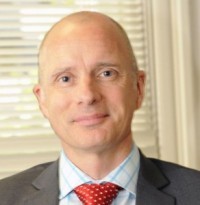 Dr Dominic Rillstone
Medical Practitioner
Dr Rillstone originates from New Zealand and is a Fellow of the Australian College of General Practitioners. In addition to his qualifications in General Practice, Dominic has advanced skills in skin cancer management, and post-graduate qualifications in cosmetic medicine. Dominic's skills and interests are a great fit for OGAM Medical-Skin-Cosmetic.
Dominic's interests outside of medicine include motor-cycles, music, his beagle dog, and maintaining fitness.
---
Dr Pratap Acharya
Medical Practitioner
Dr Pratap Acharya joins the OGAM team from February 2014. Dr Acharya has 40 years of medical experience including a Fellowship in Surgery & Plastic Surgery in India. He has been practicing in Australia since 1974, combining general practice and surgical work. Dr Acharya also has special interest areas in diabetes, cardiovascular disease, dermatology, acupuncture, and mental health, having undertaken training in all these areas. He enjoys golf and walking his dog. We are delighted to have Dr Acharya on our team.
---
Dr Rini Chakrabarti
Medical Practitioner
Dr Rini Chakrabarti qualified from the University of Manchester, England, in 2008. She has rotated in Emergency Medicine, Paediatrics, General Medicine, Obstetrics & Gynaecology, and General Practice. Dr Rini has also developed a special interest area in Cosmetic Medicine. Dr Rini is fluent in Bengali, Hindi, and Higher French. Her positive energy is infectious!
---
Dr Chris Miller
Medical Practitioner in Skin cancer
Dr Chris Miller is a medical practitioner who has been specialised in skin cancer management  since 2008. Chris brings his Spotcheck model to OGAM to extend our skin cancer services to include photographic capturing, body mapping, and comparison surveillance.
---
RN Youjin Lee
Cosmetic Nurse
Youjin joined the OGAM team in 2017. Youjin is a Registered Nurse with considerable past experience in general practice nursing, aged care nursing, rehab nursing, and acute care nursing. Youjin has focused on skin therapies, laser, and cosmetic nursing in the past two years and provides skin, laser and injectable services at OGAM, as well as assisting in General Practice Nursing. Eugene is very positive, enthusiastic, and detail orientated and has blended into the OGAM team with ease.
---
Dr Felicia D'Sylva
Clinical Psychologist
Dr. Felicia D'Sylva Principal/Clinical Psychologist BBehNSc (Honours in Psychology) DPsych (Forensic)             
Dr Felicia D'Sylva is the Principal Psychologist at Inpsyte Psychology and she provides psychology services to OGAM Medical. She holds qualifications in a Bachelor of Behavioural Neuroscience with Honours in Psychology and a Doctor in Psychology (Forensic). Felicia has worked as a psychologist for a number of years across both private and public/community sectors, including the Royal Children's Hospital, supporting children and their families; a not-for-profit counselling program in a community agency; and a public mental health service for children and adolescents (CAMHS) at the Austin Hospital.
Felicia has clinical experience in the assessment and treatment of children, adolescents and adults. She utilises a range of therapeutic and treatment modalities including Cognitive Behavioural Therapy, individual psychotherapy, solution-focused and play therapy. Felicia also has a special interest in trauma related work and grief/loss issues.
---
Grace Connelly
Dietitian
Grace joined the OGAM team in 2015 providing specialist dietitian services within our team. Grace's qualifications include Bachelor of Nursing, Cert 4 in Training & Assessment, and Master of Nutrition & Dietetics. Grace has broad experience in both hospital and community settings. This includes working within the areas of respiratory, orthopaedics, allergy in adults and children, cardiology, diabetes, and within drug and alcohol rehab units. Grace teaches undergraduates in dietetics and nutrition, and is also very involved in recipe and menu standardisation. Grace has an in-depth nutritional knowledge to be tapped into, and her approach is very caring, empathic, and practical.
---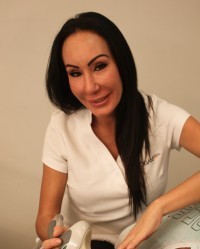 Olivia Hume
Dermal Therapist
Olivia is our expert in skin therapies at OGAM. She has extensive qualifications including Certificate in Applied Science – Microbiology; Diploma in Health Science – Beauty Therapy; Bachelor of Health Science – Dermal Therapies. Olivia is a member of the Australian Society Of Dermal Clinicians, and has excelled in her career. She is very much committed to her profession, and enjoys the positive rapport she so easily achieves with her clients.
---